I am going to try my hand at entering a few contests and letting you know about them so you can participate in it as well.
NiggyBuzz – Win $25 Contest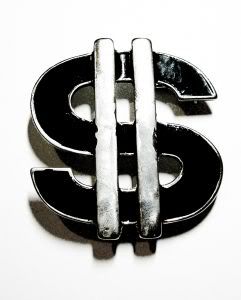 The first prize is a cool $25 PayPal cash. There are a variety of ways to earn tickets like subscribing to the feed, adding to Technorati Favorites, posting about the contest, etc. You could also win advertising options for the 2nd through 6th place! So, go check out the NiggyBuzz Blog Contest and win some cash.
Contest closes on 11:59 August 10. Hurry up and wish me luck.
Enkay Blog – MP3/Video Player Giveaway
Enkay Blog is running a cool giveaway contest with a MP3/Video Player with a 2″ TFT screen with 1GB storage space that also can be used as a picture viewer. He has a pretty cool theme and his blog has some nice articles as well. He writes about technology, business, entertainment and more!
Contest closes on August 16. Wish me luck as I plan on giving this away here in a contest if I win this!
Blog About Your Blog Laptop Briefcase Contest
I guest author at Blog About Your Blog and love the community there. It's a pace full of people eager to help and eager to learn and so conducive for bloggers, beginners and pros alike.
Now, Blog About Your Blog is hosting another fun contest where you can win a $180 laptop briefcase from Eco-Handbags. Eco-Handbags produce eco-friendly handbags which is a good thing.
Contest ends on August 7th. I meant to blog about this contest last week but it just slipped through the cracks. With only a handful of entries, there is a great chance of winning this! Just a few more days left..
I will be posting another entry for a contest by Binary Moon soon.