Ever forget to print and take directions and a map with you while traveling? It's not fun getting lost in a big city. Even if you are well prepared, plans might change and you might need to go to a place that you didn't get directions for.
No worries. Just dial 'DIR-ECT-IONS' (347-328-4667) from your mobile phone to get directions to where you are going via SMS. You just call this number and say where you are and where you want to go. You will get turn by turn by directions to your mobile phone by SMS.
Quick Facts about Dial Directions

It's free but the SMS message will be counted in your cellular plan.
You can specify an address of intersection for your location
You can specify an address, or a business name or an event listed with Dial Directions.
No prior registration required. Just dial the number.

It is available right now in beta in 15 major metros in the US – Atlanta, Boston, Chicago, Detroit, Dallas, Denver, Las Vegas, Los Angeles, Miami, New York City, Philadelphia, Sacranemto, San Fransisco,  and Washington D.C.
Google 411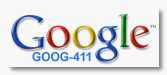 Google 411 offers a similar service where you dial 1-800-GOOG-411. You will can get the address and phone number of the business you are interested in. You could optionally choose to get this information sent to your phone by SMS. The SMS has the name, address, phone number and a link to Google Maps if you have internet enabled in your phone.
Microsoft LiveSearch 411
Microsoft has a similar 411 service where you dial 1-800-CALL-411. It is similar to Google's service but you could also get weather, travel and movie information from here. You could also opt to get this info by SMS as well as have it shared with a friend. This will be awesome if your friends are on a different car and you can send this info to them as well.
Traveling can sometimes have its antsy moments when you are lost are trying to find a place. Having these free services at your disposal would definitely help ease such moments. I will be giving Dial Directions a test drive when I am in Las Vegas next weekend.
Have you ever been lost in a big city? How did you manage to find your way back? Let's here some interesting/funny/scary stories.