If you don't like paying for games, you are going to love this. Someone has created a neat wiki with a list of all Free games on the Libregamewiki.
In the List of Games page, you will find an alphabetical list of games with a link to their home page, version and date last released. Since, this operates like Wikipedia and non-free games could be added intentionally or otherwise, a list of rejected games are also maintained. So, check that before you submit a free game you have found and that's not on that list.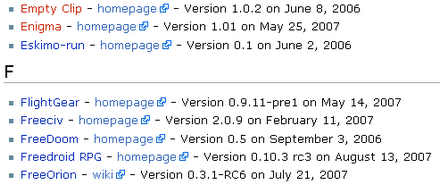 Now, enjoy the list and kill some time!