I just came across this Windows Live maps mashup that lets you find sex offenders in your neighborhood on a map. Vision 20/20 is a free web based service that uses the publicly available data of 650,000 sex offenders in the US and displays it in a map of your area.
You just enter your address and Vision 20/20 displays a map of your area and the sex offenders as push pins. If you click on the pin, it opens up a window with name, address, DOB and a mug shot of the offender.
I was like wow when I looked at the area surrounding us but there weren't anybody in a 5 mile radius if that's any comfort! What does your neighborhood look like?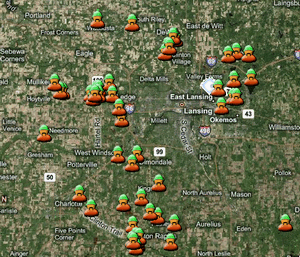 I think this is a great tool for everyone. Residents could be aware of their neighbors. And new home buyers could foresee what kind of neighborhood they are moving into.
[via TechCrunch]