For those who are following ShanKri-la via your RSS reader, we are sporting a new look! As much I loved the old theme, it had a few flaws that bothered me. I have been in the lookout for a new & clean theme and I finally found one this weekend.
Here is a little sneak peek of the new look! Let me know what you think.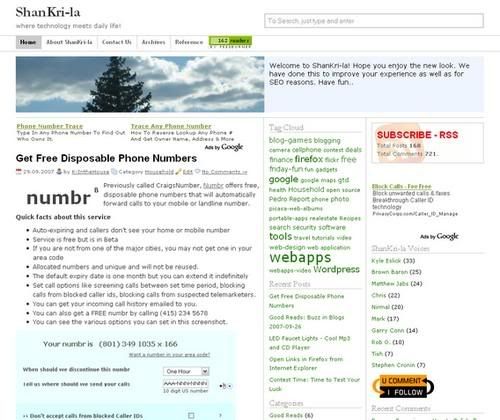 Here are a few things I did:
Upgraded to WordPress 2.3
Cutomize the excellent Saur them a little bit
Upgraded WordPress Plugins to their current version
My good friend Stephen Cronin just tagged me in his first meme named 'How Do I Improve My Blog'. This is excellent timing by Stephen. I will follow up with the meme post with reasons for my upgrade and how I hope to improve ShanKri-la.
I wouldn't be so motivated without your ever increasing support. So, I thank everyone of you reading ShanKri-la and I hope to be showered with your love in the future as well.